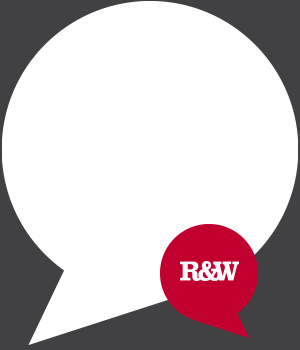 Richardson & Wrench
Maroubra
894 Anzac Parade
Maroubra 2035
Hendra Wijaya
Hendra Wijaya has over 10 years of Residential Real estate and Project Marketing experience. The success Hendra has achieved in the market place is a direct result of his tenacity, drive and determination to secure the best results for his clients. He has well and truly cemented himself, as one of the eastern suburb leading agents and it is not surprising that his list of clients is astounding both locally and abroad, especially well known in the Indonesian community in Sydney and holds a strong network connection with overseas business people.

Hendra has sold many of prestige homes along Sydney's eastern suburb such us Coogee, Randwick, Maroubra, Kingsford and Kensington area.

Over the past 3 years Hendra has sold in excess of 150 million dollars in residential real estate ranging from $1.2M - $1.9M at Raleigh Park, Kensington, personally sold 6 houses at ESPERENCE 4 bedroom brand new homes in Randwick with total value over $10M.

Hendra also was voted in the top 30 principals in Richardson & Wrench network for 2004 -2007. In 2008 he was ranked as one of the leading negotiators among R&W eastern suburb office and achieved an unprecedented 90% auction clearance rate under the hammer for the NSW Housing Department, obtaining results beyond vendor expectations.

In 2009, Hendra Wijaya has achieved the outstanding award for "the Greatest Number of Listing & Sales in NSW among Richardson & Wrench Franchise"

What People Say
Excellent Agent
Walking into your office was one of the best things I have done and service has been exceptional from all the staff. I have dealt with many Real Estates and I have not experienced the efficiency and professionalism that R&W provided for Property Management or Selling.
This was the first property that I have sold. Hendra was very helpful and answered all my questions immediately. He was very knowledgeable about the local market. He gave this sale his full attention and negotiated with the buyers to get a good price. I believe this lead to the quick property sale and settlement. Thank you Hendra, you were professional and a pleasure to do business with.
Deb Mayor
My wife and I appreciate the professionalism that you have displayed in selling the above property for us.
We were recommended to you by an investment advisor in the National Australia Bank's private banking division who was aware that you had sold properties in Raleigh Park recently and had an extensive overseas prospective buyer database.
We believe that an overseas buyer would probably be attracted to the property, if it was professionally marketed, as many of the other properties in Raleigh Park are owned by South East Asian Residents.
Your marketing campaign was diligently delivered over a 3 month period that was much shorter than we had anticipated – we had signed the agency agreement on 11th November 2008 and settlement, on 13th February 2009, was only 3 months later despite the intervening Christmas and Chinese New Year holiday periods.
The price you obtained for us was at the upper end of our expectations and the sales process was extremely efficient and 'trouble-free'.
We were kept well informed of progress and all our dealings with you have been characterised by high levels of professionalism and politeness.
We are grateful for your contribution and would have no hesitation in recommending your services to any seller, or purchaser, of property in the eastern suburbs of Sydney.
Mike Burges
> Licensed Real Estate Agent
Current Listings
Recent Results