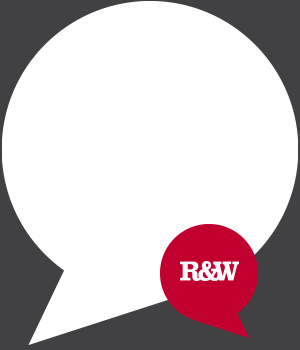 Richardson & Wrench
Maroubra
894 Anzac Parade
Maroubra 2035
David Hotait
David Hotait has a broad knowledge of the residential real estate industry, he has been a property manager since 2007 also holding a licence in real estate. He has dealt with all aspects of the rental market and investments from the minor to the major issues within his years of experience, nothing is too difficult to do with his positive and honest attitude that he has towards servicing both tenants and landlords.

David believes that everything is achievable in business if constant communication is provided. ''My aim is to provide top quality service to both my tenants and landlords within an efficient, professional and honest manner''.

David has been a resident of the eastern suburbs for over 8 years and has dealt with all sorts of residential properties, from units, penthouses, houses, townhouses, etc within eastern and western suburbs, he also has a broad experience of legal presentation on behalf of owners at the CTTT and its procedures.

David looks forward in servicing and hearing from you in the future.

What People Say
Professional Property Management
David, thank you so much for your professional service. I have rented properties for years and I have been frustrated at many agents who struggle to do the basics. You did this and so much more. You are efficient, prompt and a pleasure to do business with. I felt reassured knowing you were looking after my property and you assisted me with a smooth sale. I would highly recommend you as an experienced Property Manager who takes pride in providing an exceptional service.
Deb Mayor
Hi David,
We'd like to thank you for your wonderful support during our living at 262/116 Maroubra Road. We have rented from some other agents and landlords before, but compare to them, you are the best. You are very professional, friendly, reliable and helpful. We had a very happy experience. We wish you all the best in the future!
Dong Li & Li Fu
Execellent Service
We would like to express how well we have been looked after by your team and David throughout the time we have been renting through R&W Maroubra. As first time renters David made our experience a positive one. He is prompt and extremely efficient, a great asset to your company. Unfortunately we now have to move, and will miss the amazing service!
Leanne Lachmund & Aaron Collins
Dear David,
Thank you for doing such a wonderful job with the management of our property.
Many Thanks and Best Wishes to you,
Sylvia Rhodes
Dear David,
Thank you very much for dealing with me as a tenant in the unit 10/818 Anzac Parade, Maroubra for the past two years. You deserve a tribute for doing your job as a property manager with such professionalism and for having the skill and patience to meet the tenant's needs. You solve all problems urgently and efficiently whether they involve the tenants or the units in the property. It must also be gratifying for the members of your team, who are so lucky to work with someone of your calibre. David, I consider you to be a property manager of the highest standard and distinctly excellent in your performance.
Saleh Mosaed Alzhrani
Current Listings
Recent Results